A wise man once said: "The key is in not spending time, but investing in it." Stephen R. Covey knew the secret of time management and how about you?
Being successful in managing a business is what all entrepreneurs hope to achieve when they decide to take a chance and make it in the industry. However, for those dreams to become a reality, they need to be aware that time is of the essence.
Since entrepreneurs are responsible for every aspect of the business, time management can prove to be difficult without clear goals and a smart strategy of allocating the right portion of time to the right projects in order for a business to grow.
Luckily, one has every advantage to succeed today, the only requirement is to properly prepare by following the steps of the most influential entrepreneurs in the world. The busiest people know how to make the most of their time by delegating work accordingly.  
Plan Ahead
The famous Behavioral Scientist and a popular voice of business methodologies, Steve Maraboli gladly shares his strategic insights with a simple philosophy "If you don't know exactly where you're going, how will you know when you get there?"
The meaning is quite simple, it advises people to plan ahead and objectify their goals by knowing precisely what they are working for. That being said, apart from visualizing and planning the execution of objectives, entrepreneurs have to create a detailed list each day for their upcoming tasks.
To truly prosper in the market, entrepreneurs must use the time efficiently. Therefore, from the moment they open their eyes in the morning, they have to know the plan for that day. What are the crucial tasks today? How much time will they consume and how much time will you let them occupy your time?
Prioritize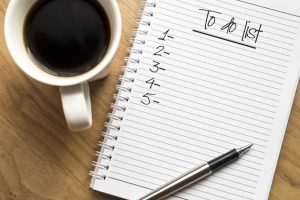 When Steve Jobs returned to Apple in 1997, he saved the company from bankruptcy by reducing 300 products to only 10. "Innovation is saying no to 1000 things" is supported by this amazing fact, as we can't imagine our lives today without Apple products.   
Having a lot of potentially lucrative ideas is great, but successful entrepreneurs know to devote their attention to priorities and delegate tasks that need to be done no matter what. Saying no to things you don't have the time to do is a part of the process, otherwise the business might take a huge fall.
Limit Time-Wasting
"Relationships are critical to business success. Networking is key to forming relationships, but randomly connecting with thousands of strangers online won't help one bit. Be focused, and remember: one real, reliable relationship in the real world is worth a thousand online connections." – Steve Tobak, former senior executive, and author of Real Leaders Don't Follow: Being Extraordinary in the Age of the Entrepreneur.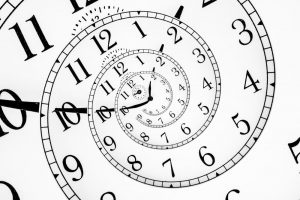 We are all addicted to our phones, but for an entrepreneur, this may be a source of distraction. Emails and popular social media platforms are often an excuse for procrastination. Everything that interferes with the important work is just a waste of time. Yes, it is substantial to 
make powerful relationships, still, the value of those connections is what counts the most.
Finding Time Takes Practice
One thing is for certain, every person has a job they are afraid to do. So we put them on delay while remaining anxious about them, because there is still that little voice inside our heads reminding us of what we need to do.
Instead of letting such a silly thing absorb all our energy, Perry Sink Marshal advises us to focus on the most productive time slot. Everyone has a certain time of day when they feel the most productive, which is exactly what entrepreneurs should use to tackle the stressful task.
Even the world's youngest self-made female billionaire Sara Blakely agrees that the best thing is not allowing yourself to be intimidated by what you don't know. Thus, entrepreneurs need to use the time when their energy levels are at their peak and practice the 5-minute rule.
Plan to work only for 5 minutes, as getting started is the hardest part. Afterward, pieces will slowly begin to fall into place and the chances are you will continue to work on them.
Conclusion
Get inspired to inspire. "Life-fulfilling work is never about the money – when you feel true passion for something, you instinctively find ways to nourish it" -Ellen Fisher.
Yet, that doesn't mean we don't occasionally get overwhelmed and find ourselves in need of help. However, the way we choose to deal with obligatory tasks is what defined us and lead to success or failure. So if entrepreneurs intend to thrive, they must make the time work for them and not the other way around.