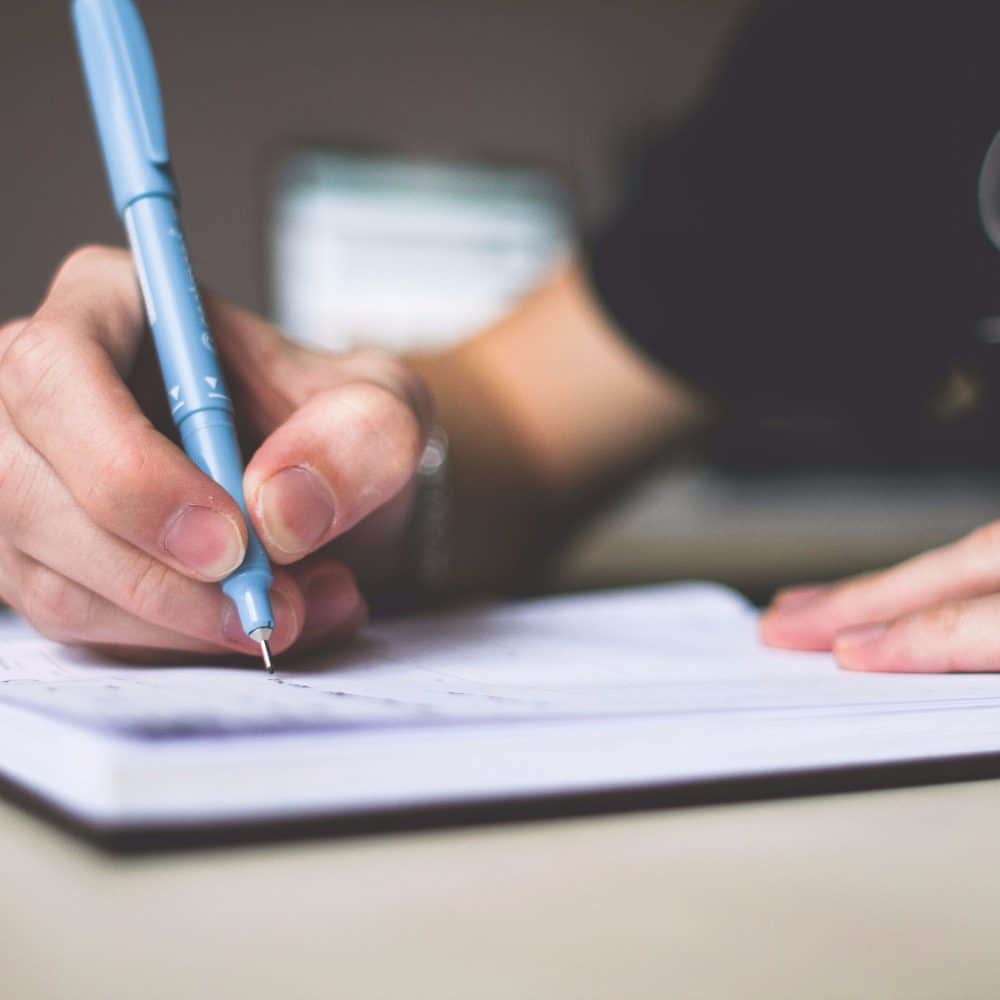 In today's social media atmosphere, we are used to being able to comment on everything. It started with the "Like" button which was then found to not be appropriate in certain circumstances, but it was the only way to express a comment to the post, photo, etc. The ability to comment on anything is a great addition to any piece of software and as usual, Teamwork Projects has provided a truly open and available commenting feature and the truly great part of this feature is that you're able to comment on almost anything. Comments made on a task or file can be can good and are integral to solid communication among team members, but some comments may actually diminish productivity in a way that certain tasks never get done.
One topic we cover in our trainings is the concept of Actionable vs. Non-actionable tasks. Items located in a task list are obviously actionable because that is the pure definition of a task list, but what about comments. Comments on a task would be actionable because a good workflow would be to review new comments on a task and either create a new top-level task or a subtask. What about a file? If you upload a file and someone comments on the file is that actionable? Comments on a file may not be seen for days, weeks or ever and unless the uploader of the file is specifically looking for those comments, they are not going to appear in any list or tasks. However, uploading a file to a specific task and commenting on the file within the task comments will ensure that your comments are seen, actioned and the task would be completed.
So, how does one learn about comments on a task? Notifications are essential if they are used in a proper context. A reasonable number of notifications would lead the person being notified to take action. If, however, the person receives 25 notifications a day where they are only needed to be notified on 10 of them, the effect of a notification will be lost because the notifications will start to be ignored.
Teamwork Projects has the ability to limit notifications so that you can notify the people who need to know and not notify the people who don't need to know that you have commented on something or uploaded a file. By default, everyone on the project will be notified of a comment that you post and everyone who can see the project and the item you are commenting on will see the comments. So, how do we limit the notifications?
Lying at the bottom of the commenting section is a small area titled "Who should be notified" and looks something like this: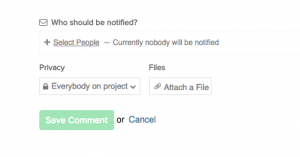 This area is what truly separates the pros from the amateurs in terms of features and notifications.
You can select who on the project will be notified of your comment and that can be all, none or just a few select people.
Also, you will see in the Teamwork Projects privacy settings. Who do you want to be able to see this comment? Here you can select companies, individuals or anyone in between. If they are not on this list, they will not know that the comment exists. Be careful, because if they are on the notification list they will see the comment via email, although they won't be able to see the comment in Teamwork.com.
The content of your comments is where tasks can go off track. Remember the concept of actionable comments? While the concept seems simple, it can be very easy to start making suggestions on the file with your comments. Remember, you can take advantage of Teamwork's powerful file management tools, all within a task. Therefore, you are utilizing all the available tools, while ensuring that your comments stay actionable. Now, everything remains within your actionable task list and everyone works to ensure that what was supposed to be completed actually was.
Commenting is great and quite frankly a vital part of getting things done. Commenting in the proper areas within Teamwork Projects will ensure that your team is productive and will get more done without a considerable amount of extra work.
What are your thoughts on best practices for communicating in Teamwork Projects? We'd love to hear them!