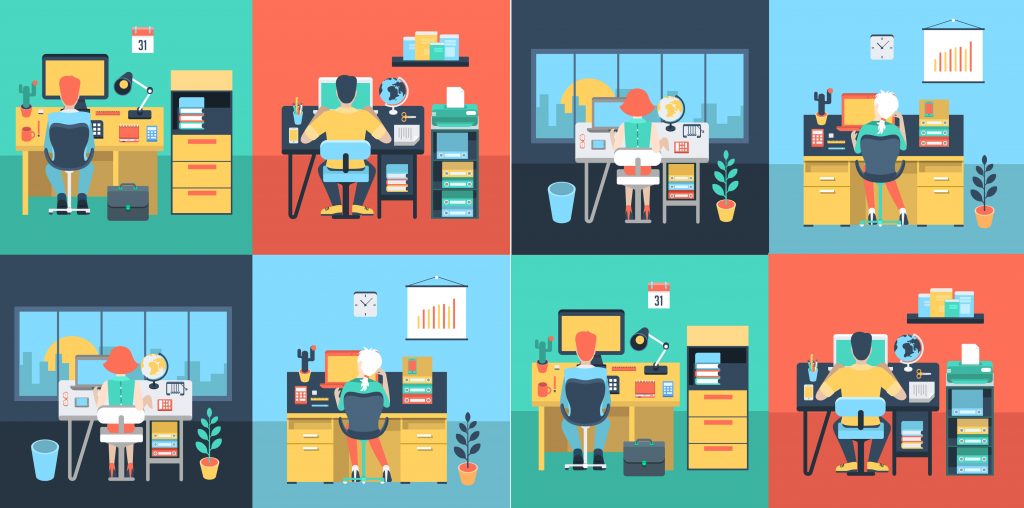 If one thing has become really clear, really fast this week it is this: Companies need to be able to have their employees work collaboratively and effectively remotely.  
Social distancing as a response to the Coronavirus (COVID-19) has sent us into our homes, and as a result, the workforce has become completely dispersed.  This places a lot of pressure on a company's technology and its people to support the collaborative connections needed to get work done.
So how do you equip your company and your culture to adapt to this new way of working?
Remember that you're already doing it
Even before this week, almost every company had some form of remote workers or virtual teams. It is the salesperson who spends their day travelling to visit prospects and clients.  It is the customer support employee that conducts their work from home. It is the medium-sized organization with its headquarters in one city and satellite offices in 2 other cities.  It is the manager that works from a coffee shop one day a week in order to get focused thinking time.
In fact, a survey done by Gallup revealed this increasing trend: 43% of employees did some or all of their work remotely in 2016, up from 39% in 2012.  And not only is the percentage of employees working remotely increasing, but the amount of time employees are spending working off-site is also increasing.  For example, the percentage of employees that work remotely 80-100% of the time jumped from 24% in 2012 to 31% in 2016. These trends are significant and are seen across all industries.  
In many cases, this is a good thing!  Some businesses have listed tons of benefits of remote working strategies, such as increased loyalty, engagement, customer satisfaction and a more diversified talent pool.  These companies have figured out how to maximize the benefits by overcoming the challenges of having a dispersed workforce.  
So how do you make it work in your business?  Here are the 5 most important things you need to do to improve collaboration amongst geographically-dispersed teams so that everyone can work together more effectively.
1. Make it Easy to Access Information
Picture this: You're in an airport travelling for business and need to work on tomorrow's presentation to a client.  You search your files, but can't find a previous presentation you were going to use as a draft. Plus, you need an update from the product development team on the progress of a project to include in the presentation.  Since you can't simply walk down the hall into the product development manager's office and it's too late to call, you send an email that likely won't be seen until the morning. You know preparing for this presentation should take 15 minutes, but now you're stuck creating everything from scratch and making assumptions.  Instead of watching your favourite movie on the flight, it takes you the full 2-hour trip to do the work and you're left feeling tired and frustrated.
Sound familiar?  The first thing you need to do in a world of remote working is centralize your information to make it easy for everyone to access.  There are many good collaborative, cloud-based file systems that will allow you to do this. Here are some of the top rated ones.  Implemented well, these tools will provide fast and easy access to information from any location and allow multiple employees to work together on a document or presentation at the same time.  When implementing, take the time to set up a universal file structure so that it is easy to find files. This will also help you protect against versioning issues, which can really undermine the value of any centralized file system.
If you want your new system to be effective, you'll also need to change how people view information and the "power" it holds.  This represents a huge cultural shift. Traditionally, people were the holders of information.  Now, technology is the holder of information.  Employees who had the tendency to hoard information in the past as a way of feeling "valued" and "important" will find this difficult.  It is critical these behaviours are actively discouraged and that other ways for employees to feel valued are promoted in their place.
2. Help Employees/Teams Connect with a Bigger Purpose
One of the major challenges with distributed teams is they often only see their narrow part of the business.  True this can happen in a traditional office environment as well, but the geographical distance of remote working just amplifies the challenge.  The result is a break-down in communication and collaboration as teams row to the beat of their own drum, rather than rowing synchronously together.  
The solution is to make absolutely sure that all employees, particularly remote ones, are connecting with a bigger purpose.  Putting focus on enhancing company culture will help remote groups do just that.  This involves living the company values, engaging in video conference calls and bringing employees together for dedicated team-building events.
Instilling this shared purpose across all teams enables employees to see opportunities for communication and collaboration outside of their small niche. Check out our recent blog for practical tips on identifying if your teams are working in silos and examples of how to break down silos in your company.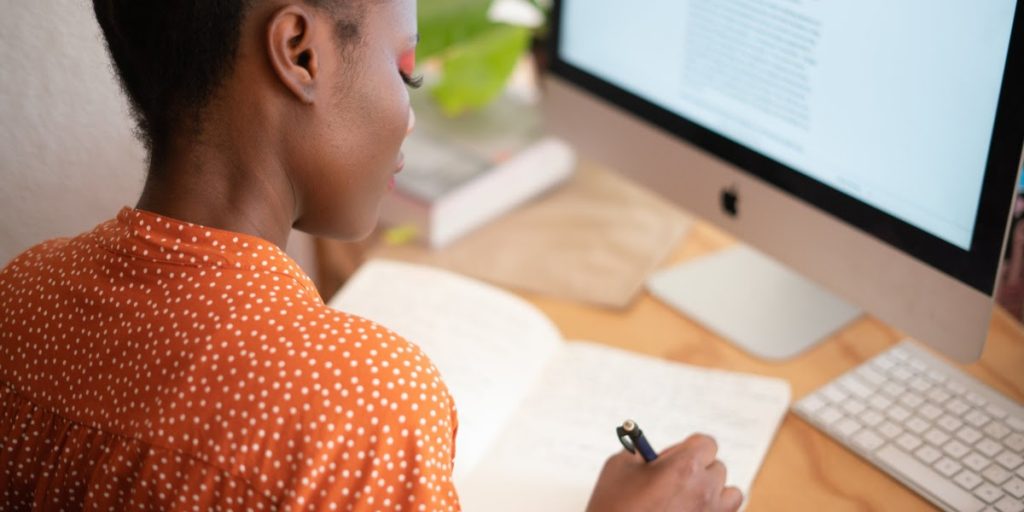 3. Pick the Right Hardware/Software and Implement it Well
There are so many amazing hardware and software tools out there that make virtual teams just as effective (maybe even more effective!) than traditional workforces.  
On the software side, consider project collaboration tools such as Teamwork Projects, Zoho Projects, or Monday.com.  These products go way beyond typical project or task management solutions to actively promote communication and collaboration, all in one single forum.  
Also consider instant communication tools such as Slack or those embedded in the project collaboration tools above (e.g. Teamwork Chat or Zoho Cliq).  This is so critical for remote employees who don't have the benefit of dropping by someone's desk or running into someone in the hall.  
On the hardware side, make sure employees on the road have mobile devices (such as laptops, tablets and phones) and good connectivity so that there are no barriers to being effective and getting work done efficiently.  You'll want to ensure the infrastructure is in place to support these devices and the software you want your teams to use.
Remember though to keep business FIRST, technology second (for more on this approach, have a look at our OneMotion System™).  This means making sure you select the right tool for your unique business and implement it effectively to get the most out of your investment. 
4. Put Processes in Place to Support Communication and Collaboration
Putting good technology on bad processes will result in failure.  Every. Single. Time. It's like trying to improve a pianist's performance by buying a better piano.  It will help a little, but real change requires a focus on the foundational elements. Before looking at the technology options that can support communication and collaboration, it is important to first make sure that the necessary processes are in place. 
Is it clear to employees when they should communicate?  About what? How often? To whom?  
Keeping the bigger picture in mind, help remote employees/teams understand – what processes am I involved in?  Who is upstream/downstream? Who relies on my work being completed to do their own tasks? This will give insight into when, what, how often and to whom they should be communicating.  
You can try implementing some of the communication best practices that have been found helpful for remote teams.  This includes keeping messaging brief and clear, making sure you're using the right medium for communication and establishing norms.   
You can also try implementing processes that support coordination and culture.  At the end of the day, it is key to remember that it takes more than just having the processes in place.  Leaders and managers need to be modeling the designed flows and holding their people accountable for doing the same.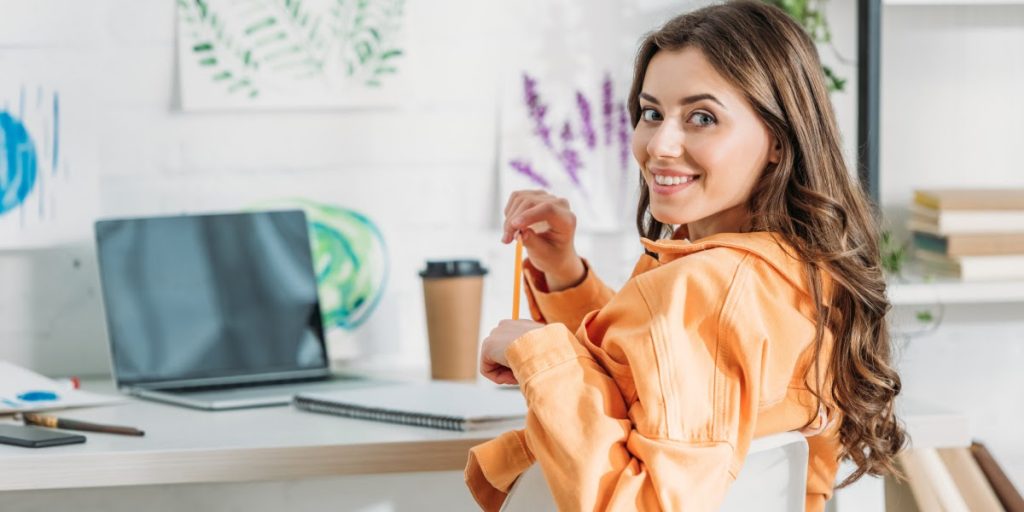 5. Create a Virtual Community
Without the benefit of in-person interactions, it becomes hard for employees to feel connected to their organization and their teams.  As a result, it is crucial for managers and leaders to cultivate a social environment through technology that gives remote employees the feeling of being part of a community.
For example, pick a regular day of the week (Wednesdays!) and host a team lunch using videoconferencing.  Employees can choose to join in if they'd like and enjoy connecting in a more informal format. Try to think of more ways to recreate office culture, rituals and events through technology.  
These efforts go a long way to helping remote employees feel like they're part of a bigger team.  For more ideas, here are some tactics managers can use to actively connect with employees and build an online community (including an example of a virtual baby shower!)  
In summary, here's what you need to do:
Make it Easy to Access Information
Help Employees/Teams Connect with a Bigger Purpose
Pick the Right Hardware/Software and Implement it Well
Put Processes in Place to Support Communication and Collaboration
Create a Virtual Community
You now have the technology, processes and culture in place to make any geographically-disperse team successful.  Let the collaboration begin!