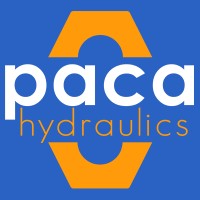 Paca Industrial Distribution needed to upgrade their decade-old, in-house applications to be compatible with the system upgrades they were implementing.
To update three in-house applications, originally written by an employee no longer working for Paca, that were critical for the efficiency of their warehouse operations. The incompatibility of these applications with new system upgrades posed a significant obstacle to the company's plan to move their systems to a third-party cloud environment.
OneMotion was brought in on a referral and confidently took on the project. The team at OneMotion successfully upgraded the three in-house applications, making them compatible with the new system and suitable for the planned cloud environment.
Paca Industrial Distribution now benefits from the peace of mind knowing that their critical warehouse applications are up to date and compatible with all future system upgrades. Partnering with OneMotion ensures that these responsibilities are not just with one person but with a reputable team, allowing Paca to focus on their business objectives and goals.
Andy McCorkell, Managing Partner of Paca Industrial Distribution, was grappling with a significant risk to his business. His company had three in-house applications that were written a decade earlier and were integral to the efficient operation of their warehouse. However, these applications were not going to be compatible with the system upgrades Paca was implementing. The individual who originally wrote the applications was no longer with the company, causing further complications. The inability to update these applications and move the systems to a cloud environment was a source of ongoing worry for McCorkell, posing a threat to business continuity and security
The Solution That Worked.
Several service providers had looked at the project over many months but were unable to provide a solution. After hearing about OneMotion through a referral, McCorkell set up a meeting to discuss the project. OneMotion's team was confident that they could successfully upgrade the three in-house applications, a confidence they delivered on. "When the new hardware was delivered with the new applications installed and tested on the new system, it was a moment of relief that our company could finally move forward with the broader project at hand," McCorkell explained
Thanks to the team at OneMotion for completing the last piece of the puzzle, on our journey to running our business on a cloud-based system, by successfully updating our in-house applications to work in this environment. It was a great sense of relief to have this completed after many years of worry that our legacy system was unstable and not able to be updated.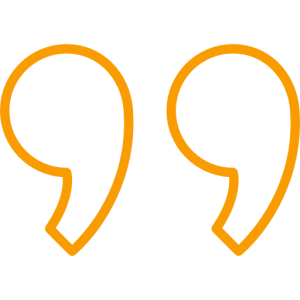 Managing Partner, PACA HYDRAULICS DISTRIBUTION
The warehouse efficiencies provided by these updated applications allow Paca to focus on their business objectives and goals, free from worry about incompatibilities or potential security risks. OneMotion's work has given McCorkell peace of mind, knowing that the responsibility for maintaining these applications is in the hands of a capable, reputable team rather than a single individual. He stated, "Thanks to the team at OneMotion for completing the last piece of the puzzle, on our journey to running our business on a cloud-based system, by successfully updating our in-house applications to work in this environment. It was a great sense of relief to have this completed after many years of worry that our legacy system was unstable and not able to be updated"​