We're a software development company that finds, builds, and implements the right software solutions for your growing organization.
We help growing organizations achieve operational excellence through software.
We believe that technology should be a silent partner working in the background to help you effectively and efficiently manage your business. That's why we take time to listen first before recommending a solution.
Custom Software Development
Sometimes, our clients prefer a custom-built software solution that matches their operations rather than a commercial off-the-shelf (COTS) solution that requires them to adjust their business processes to the software.

Are you looking for a tried-and-true standard commercial off-the-shelf (COTS) solution that thousands of other companies are already using? The safe choice? It sounds simple, doesn't it? Shouldn't it be?
At OneMotion, we believe in simplifying the complex. We take a holistic approach, guiding companies through successful software implementations with our OneMotion SystemTM .
Bridging the data gaps. Ensuring seamless access to information across your operations.
Our clients rely on us to help them connect their entire operations because we believe that teams should be able to share seamlessly in real-time. No more disjointed information across teams. No more manually pulling together last-minute reports. No more sleepless nights worrying about lost data. No more frustrations with old legacy business-critical applications that are too difficult too access and have become potential security risks.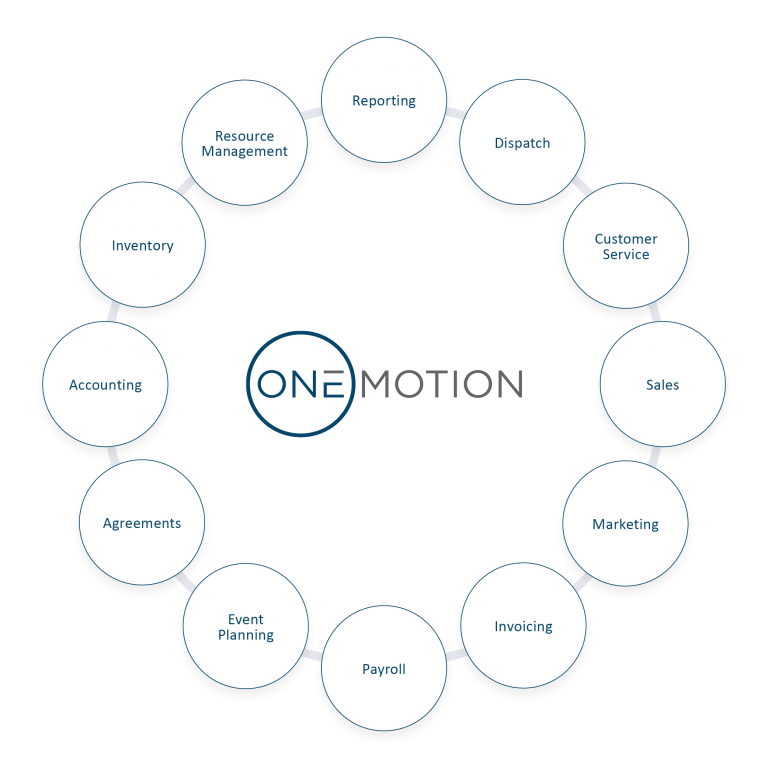 Get your business moving in OneMotion.